Oct 28, 2014
Why Aren't Europe and the U.S. Doing More to Support Tunisia's Transition Into Democracy?
Fears that the historic vote on Sunday in Tunisia might be marred by violence committed by the country's tiny lunatic fringe were not borne out.
This post originally ran on Juan Cole's Web page.
Fears that the historic vote on Sunday in Tunisia might be marred by violence committed by the country's tiny lunatic fringe were not borne out. The interim government of Prime Minister Mehdi Jomaa deployed 80,000 police and troops to protect polling stations.
Contrary to the breathless reporting one hears in the mass media, however, Tunisia hasn't seen very much political violence since its revolution in 2011. Of Tunisia's 11 million people (it is a little more populous than Michigan), only about 5,000 are estimated to belong to the far right fundamentalist Salafi tendency, and those who commit political violence are vanishingly small. The tiny Ansar al-Shariah terrorist organization has mounted a handful of attacks in the rural areas of the country, in remote and rugged regions. In 2013 two horrific assassinations were committed by the same group, of far-left politicians from the small Popular Front. The political fall-out from those killings was enormous, as I detailed in my recent book, The New Arabs: How the Millennial Generation is Changing the Middle East. But as for people being killed or seriously injured in political violence in all of the past 12 months, the number would be very small.
In October 2011, the Tunisian party of the religious Right, al-Nahda or Renaissance, got 37% of the votes, which translated into 42% of the seats in parliament. It had to go into coalition with a leftist party and a secular liberal one in order to form a government, putting in Hamadi Jebali as the first freely elected leader in the country's history. Jebali, a photovoltaic engineer and specialist in solar energy, struck many compromises with his secular colleagues, despite his own religious conservatism. When Shukri Belaid, the Popular Front leader, was assassinated in February, 2013, millions of young Tunisians came into the streets to protest, charging Renaissance with being soft on religious extremism. (The core of Renaissance is mainstream religious Muslims, but it does have a right wing that it would not have wanted to alienate by being seen as persecuting committed believers).
Jebali thought he should form a national unity government and give cabinet posts to leftists and liberals. When his Renaissance Party declined and insisted on staying completely in power, he did the honorable thing and resigned.
His successor, Ali Larayedh, began cracking down more on Ansar al-Shariah, but it wasn't enough. In summer of 2013 the group killed again, this time Mohamed Brahmi of the Popular Front. Tunisia erupted in months of enormous demonstrations by youth organizations, women's groups and the national workers' union. They demanded that Renaissance/al-Nahda step down in favor of a neutral transitional government and that new elections be held. They demanded that the constitution be finished up and voted on. They demanded that it not enshrine Islamic law and that women and men have equal rights. They demanded freedom of belief and conscience. They demanded that the government put more effort into job creation for workers. They kept coming out all summer and fall of 2013. They got virtually everything they asked for. Those who thought the Tunisian youth movements were gone as of 2012 had a big surprise.
Tunisia got a new constitution in January 2014 by a vote in the elected parliament/ constituent assembly. A technocratic, independent prime minister was sworn in. The country moved to new elections. There haven't been more assassinations, though there have been some rural fundamentalist attacks on army checkpoints.
The early reports suggest that the secular nationalist party, Tunisia Call, may have come out ahead of the religious right party, Renaissance (al-Nahdah). That may or may not hold up as official returns come in on Monday, but it does seem likely that the secularists will at least do respectably. Tunisia Call is problematic because some of its stalwarts are from the old regime that was overthrown in 2011; but that some of them who are not accused of crimes of corruption or violence are being rehabilitated is typical of the compromises Tunisian political society is making. After all, many Afrikaners who were part of the Apartheid establishment have gone on playing important roles in South Africa, as long as they had not committed crimes; South Africa is the anti-Iraq and for the moment so is Tunisia. The small left parties may also take significant numbers of seats, and will be needed as coalition partners (a la the German left before Merkel).
Tunisia has prospered politically where other Arab revolutionary states have veered toward neo-authoritarianism (Egypt, Bahrain) or decentralization and faction-fighting (Libya, Yemen) or civil war (Syria). It was helped by its longstanding institutions, its high rates of education, its powerful workers' unions, and the willingness of all the major parties, including the Renaissance Party, to compromise rather than risk civil war. (Contrast that with the grasping and imperious Muslim Brotherhood or the narcissistic officer corps in Egypt).
When I interviewed the spiritual leader of Renaissance/ al-Nahda, Rashed Ghanoushi, I asked him if he had accepted the principle of popular sovereignty (i.e. the people decide on the government and his party would have to accept a defeat if it came in future). He told me, "Yes. Why should we be afraid of the will of the Tunisian people– especially since the vast majority of them is Muslim?" This conviction, that even the more secular-minded Tunisians shared broad values with their more religious compatriots, is the opposite of the holier-than-thou, intolerant commitments of the fundamentalists in the Arab East. If it does happen that Renaissance has to sit in the opposition benches as a loyal opposition for a few years, they are perfectly willing to do that.
Tunisia faces many severe challenges. The economy is still anemic. Instability in Libya could spill over onto it. Although Ansar al-Shariah is tiny, it is ruthless and has proven it can roil the country with even small operations (it wasn't hard to kill unguarded far-left politicians).
If the US and Europe were serious about wishing Tunisia well and praising it as a relative success story, they would pull out all the stops to support its democratic transition. The US is giving Egypt over $1 billion a year to be a political failure– shouldn't it give even more to Tunisia? The US will spend billions to prop up the dysfunctional Iraqi government; doesn't Tunisia deserve it more? The youth and the workers who played a central role in this drama deserve to be rewarded with a brighter future, materially and culturally.
——-
Related book:
The New Arabs: How the Millennial Generation is Changing the Middle East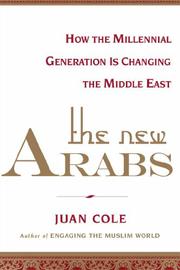 WAIT, BEFORE YOU GO…
If you're reading this, you probably already know that non-profit, independent journalism is under threat worldwide. Independent news sites are overshadowed by larger heavily funded mainstream media that inundate us with hype and noise that barely scratch the surface. We believe that our readers deserve to know the full story. Truthdig writers bravely dig beneath the headlines to give you thought-provoking, investigative reporting and analysis that tells you what's really happening and who's rolling up their sleeves to do something about it.

Like you, we believe a well-informed public that doesn't have blind faith in the status quo can help change the world. Your contribution of as little as $5 monthly or $35 annually will make you a groundbreaking member and lays the foundation of our work.
SUPPORT TRUTHDIG