Dec 19, 2009
Portugal's Gay Marriage Proposal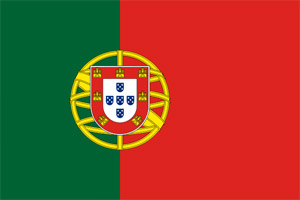 Portugal is likely to become the sixth European nation — after Belgium, Norway, Sweden, Spain and the Netherlands — to legalize gay marriage. The Portuguese government has proposed to change the country's official definition of marriage to include same-sex unions. –KA
AP via Google News:

The law is almost certain to pass, as the center-left Socialist government has the support of all left-of-center parties, who together have a majority in Parliament. Right-of-center parties oppose the measure.

The proposal changes Portuguese law to remove references to marriage being between two people of different sexes, Cabinet Minister Pedro Silva Pereira told a news conference Thursday, adding the government will send its proposal to lawmakers for a debate, probably in January.

If approved by Parliament, the proposed law goes to Portugal's conservative President Anibal Cavaco Silva, who can ratify or veto it. A veto can be overturned by Parliament.

If there is no presidential veto, the first gay marriage ceremonies could take place in April — a month before Pope Benedict XVI is due on a four-day official visit.
Wait, before you go…
If you're reading this, you probably already know that non-profit, independent journalism is under threat worldwide. Independent news sites are overshadowed by larger heavily funded mainstream media that inundate us with hype and noise that barely scratch the surface.  We believe that our readers deserve to know the full story. Truthdig writers bravely dig beneath the headlines to give you thought-provoking, investigative reporting and analysis that tells you what's really happening and who's rolling up their sleeves to do something about it.
Like you, we believe a well-informed public that doesn't have blind faith in the status quo can help change the world. Your contribution of as little as $5 monthly or $35 annually will make you a groundbreaking member and lays the foundation of our work.
Support Truthdig