Most People Want to Ditch Cable TV, but Feel They Can't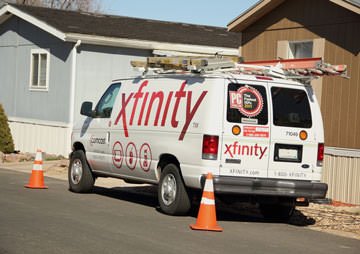 Managing Editor
Peter Scheer grew up in the newspaper business, spending family vacations with his mother at newspaper editors' conferences, enjoying daycare in editorial departments and begrudgingly reviewing his father's…
A survey of cable subscribers shows that a slim majority would like to cut the cord, and things are certainly trending that way, but most feel that just isn't an option.
"You have a soup of misery," said consultant Steve Beck, whose firm cg42 conducted the study. Beck added that he's never seen more frustrated customers.
That frustration could boil over if the FCC permits the nation's biggest cable company, Comcast, to buy the second-biggest, Time Warner. Both brands rank near or at the bottom of customer satisfaction, but a lack of competition allows these companies to hold their customers hostage.
AT&T, which also provides video entertainment, is trying to buy DirecTV, one of the only traditional competitors to pay cable.
Even more limited choice could force consumers to just call it quits. The same study, according to The Washington Post, found that the top five cable companies are going to lose 10 percent of their subscribers in the next 12 months.
The era of $100 monthly bills for televised entertainment is coming to a slow, merciful close.
Unfortunately the problem is much broader than television. Comcast and Time Warner control 19 of the top 20 markets for true Internet broadband. As John Oliver recently ranted, those companies do a terrible job abiding by the already shaky rules of Net neutrality, and that will likely get worse.
— Posted by Peter Z. Scheer