Jul 2, 2018
A Fresh Look at Labor Issues in 'Sorry to Bother You'
Boots Riley's promising film debut takes on casual and institutional racism, corporate greed, class subjugation and coarsening public discourse.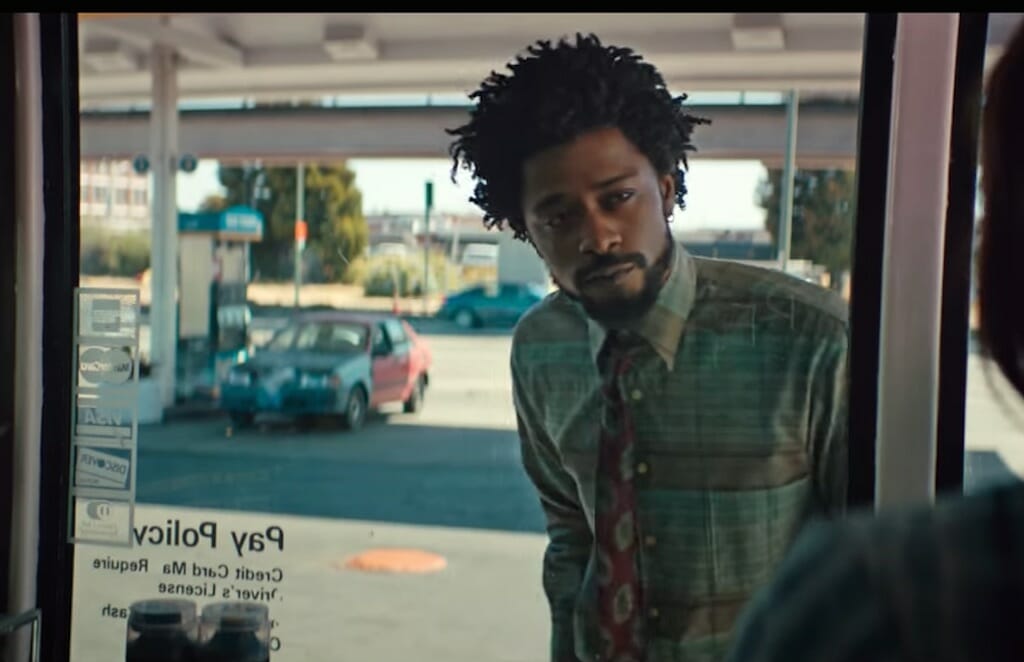 Where mainstream filmmakers hesitate to address sensitive political issues, their indie counterparts have taken up the gauntlet with such movies as last year's "The Florida Project," a masterful look at children on the brink of homelessness, and this summer's "BlacKkKlansman," Spike Lee's highly anticipated, true-story account of a black cop who infiltrated the KKK. Both films provide keen insight on issues that never seem to get resolved.
A darling of Sundance Film Festival in January, "Sorry to Bother You," by rapper-turned filmmaker Boots Riley (Raymond Lawrence Riley), is a movie in a similar vein but in a world of its own. Kudos to Annapurna Pictures, the gutsiest mainstream production company in Hollywood, for taking on the new film, and commendations to Riley for his often hilarious, hyperreal, chilling and politically cogent directorial debut.
Lakeith Stanfield stars as Cassius Green, a regular guy in a dystopian Oakland, Calif., one where TV's top show is "I Got the Shit Kicked Out of Me," and contestants are beaten bloody or otherwise humiliated. The world's largest company is a Foxconn-like organization called Worry Free, which houses employees in bunks and feeds them on worksites.
Green's girlfriend, Detroit (Tessa Thompson), is a street-corner sign-spinner by day, an artist by night and, by dead of night, a secret member of Left Eye, a radical anti-Worry Free group. She mollifies Green's self-doubt as they wake together in his shabby digs. But when things heat up, the wall swings open and we realize Green lives in the garage of his uncle (Terry Crews), to whom he owes four months' rent.
Fortune arrives in the form of Regal View Telemarketing, where Green gets a job phoning strangers. Riley shows him physically plummeting during sales pitches, desk and all, into potential customers' homes, whether they're cooking or having sex. His co-workers at Regal View include the lighthearted Salvador (Jermaine Fowler), a labor organizer named Squeeze (Steven Yeun) and an old guy called Langston (Danny Glover), who teaches Green the most important sales tip of all: "Use your white voice."
Rapidly racking up sales, Green is promoted to "Power Caller," a status that permits him to board a luxury elevator up to where other Power Callers lounge about in luxurious, glass-walled cubicles with city views, headsets and iPads. Their product: cheap labor, courtesy of Regal View's top client, Worry Free.
As labor tensions heat up, Green is forced to cross a hostile picket line each morning, becoming a target of his old friends—Salvador, Squeeze and, increasingly, Detroit. The night of her gallery opening, she asks Green to choose between her event and a must-go party at the mansion of Steve Lift (Armie Hammer), the Steve Jobs-like head of Worry Free. If marketing slave labor isn't enough to test Green's conscience, then Lift's secret plan for a new kind of worker should be.
It comes as no surprise to learn that Boots Riley is the son of two radical organizers from Chicago. "Sorry to Bother You" is rife with references to casual and institutional racism, corporate greed, class subjugation and coarsening public discourse. What is surprising is just about everything else in this movie. Unlike most of today's films, whose storylines can generally be discerned by a glance at the poster, it's impossible to tell where "Sorry to Bother You" is going. Riley establishes his world in a slightly adjacent universe, and when Green suffers a head injury and the narrative tips toward surrealism, it becomes even harder for viewers to locate their bearings.
More refreshing than its originality is its politics. Not since the '70s have we seen an American filmmaker take such unabashedly progressive stances. Fans of Riley's music career will recognize themes in his lyrics for the band The Coup.
"Whole family sleepin' on a futon while you're clippin' coupons / Eatin' salad tryin' to get full off the croutons / 'Cross town, the situation is identical / Somebody's getting strangled by the system and its tentacles," he raps on the band's 1998 record, "Steal this Album," adding, "Crime rise consistent with the poverty rate / You take the workers and jobs, you gonna have murders and mobs / A gang of preachers screamin' sermons over murmurs and sobs."
Riley finds a passively expressive leading man in Stanfield, who many remember from his key supporting part in last year's "Get Out," and others know from TV's "Atlanta," where he plays the fatalistic and philosophical Darius. His work here is a minimalist progression from bemused withdrawal to woke. It's hard to build momentum around a passive character, but Stanfield, working under Riley's critical eye, makes it appear effortless.
His chemistry with Thompson is not always cookies and cream, but often the uneasy bond between a woman who knows who she is and a guy who's still searching. Famous for playing corporate overlord Charlotte Hale on HBO's "Westworld," Thompson brings humanity and warmth to Detroit, along with a convincing dose of conviction and courage as hell breaks loose in the last act.
As the poster boy for white male privilege on steroids, Hammer is a perfect fit, taking his own greatness for granted and dominating everything and everyone around him in a drug-fueled rampage to renegade profits through dehumanization. Riley calls in favors from numerous showbiz friends, such as Forest Whitaker, Lily James, Patton Oswalt and David Cross (who provides Green's white voice), but more impressive than his contacts are his cinematic wit and invention, illustrated, for example, when Green's apartment transforms through stop-motion following his salary hike.
Occasionally juvenile, heavy-handed and gimmicky, "Sorry to Bother You" isn't perfect, but it's seldom at its worst. And at its best, it's an entertaining, jacked-up, hypnagogic hike into the darkest chasm between the 1 percent and the rest of us.
Wait, before you go…
If you're reading this, you probably already know that non-profit, independent journalism is under threat worldwide. Independent news sites are overshadowed by larger heavily funded mainstream media that inundate us with hype and noise that barely scratch the surface. We believe that our readers deserve to know the full story. Truthdig writers bravely dig beneath the headlines to give you thought-provoking, investigative reporting and analysis that tells you what's really happening and who's rolling up their sleeves to do something about it.
Like you, we believe a well-informed public that doesn't have blind faith in the status quo can help change the world. Your contribution of as little as $5 monthly or $35 annually will make you a groundbreaking member and lays the foundation of our work.
Support Truthdig