Feb 1, 2016
Islamic State Kills 70 in Bombing of a Syrian Shiite Area in Apparent Bid to Derail Talks (Video)
Islamic State has claimed responsibility for bomb attacks in Syria's capital Damascus that were probably aimed at derailing peace talks in Geneva.
Daesh (ISIS, ISIL) claimed responsibility Sunday for bomb attacks in the Syrian capital of Damascus that seem likely to have aimed at derailing the tentative talks in Geneva.
First, a Daesh agent set off a car bomb next to a bus transporting Shiite fighters for the regime of Bashar al-Assad, killing 25. Then, when people gathered to give medical and other help, two assailants set off their belt bombs, killing more dozens.
Some 60 persons were injured in the bombings, some critically.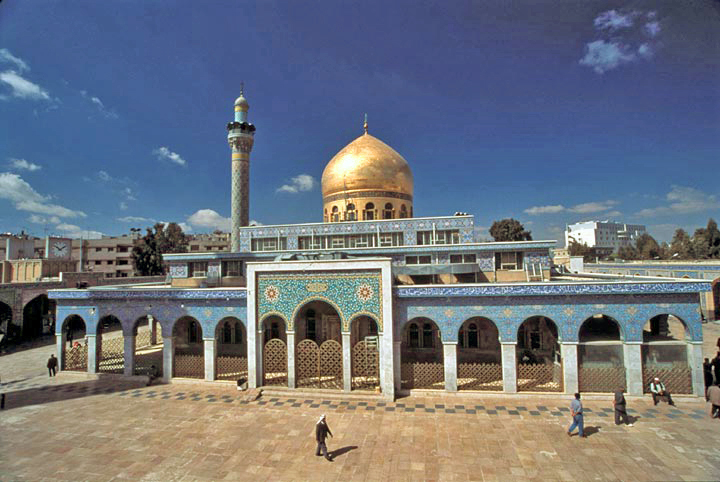 Syria has many ethnic groups and sects. Some 10% to 14% are Alawite Shiites, the group from which the upper echelons of the regime and the officer corps are drawn. There are also other sorts of Shiite or offshoots of Shiism, including Twelvers (the kind that predominates in Iran and Iraq), Druze and Ismailis. Add them all up and they come to as many as 18% of the population.
Shiites give special honor to the family of the Prophet Muhammad, and they often erect shrines over their tombs. Zaynab bint Ali (d. 681) was the granddaughter of the Prophet Muhammad. Her shrine is in a district of Damascus, and the neighborhoods around it are heavily Shiite. In the past decade the area, known colloquially as Sitt Zaynab, has attracted expatriate Shiite communities such as refugees from the Iraq War and Lebanese Shiites. Most of those residents have had to leave because of Syria's civil war and because the hard line Salafi Jihadis (who are hyper-Sunni and typically despise Shiites) have targeted the neighborhood, as they did again yesterday. But some expatriate remain, including fighters of the Hizbullah party-militia of Lebanon and volunteers from south Iraq. It was the latter that Daesh was targeting.
Likely the bombings were intended to throw a wrench into the negotiations that opened Monday in Geneva between the rebels and the Syrian regime, by heightening sectarian passions.
The talks were in trouble for other reasons. The Saudis sent Syrian members of the High Negotiations Commission to Geneva, but appointed as their spokesman Muhammad Alloush, leader of the hard line Salafi Army of Islam (Jaysh al-Islam), which attacks the idea of democracy.
The Bashar al-Assad regime and its Russian backers see the Army of Islam as a terrorist group no different from Daesh or al-Qaeda, and refuse to negotiate with it.
UN special envoy Steffan de Mistura dealt with this problem by engaging in a kind of shuttle diplomacy, going to see the regime representatives, and then after a decent interval visiting the rebels.
The rebel side insisted that the regime fulfill its commitments and lift the siege on 45,000 residents of rebel-held areas. It is a war crime for Syria to starve civilian populations as part of the war effort. The rebels also have some civilians under siege, especially in Shiite areas.
WAIT, BEFORE YOU GO…
If you're reading this, you probably already know that non-profit, independent journalism is under threat worldwide. Independent news sites are overshadowed by larger heavily funded mainstream media that inundate us with hype and noise that barely scratch the surface. We believe that our readers deserve to know the full story. Truthdig writers bravely dig beneath the headlines to give you thought-provoking, investigative reporting and analysis that tells you what's really happening and who's rolling up their sleeves to do something about it.

Like you, we believe a well-informed public that doesn't have blind faith in the status quo can help change the world. Your contribution of as little as $5 monthly or $35 annually will make you a groundbreaking member and lays the foundation of our work.
SUPPORT TRUTHDIG