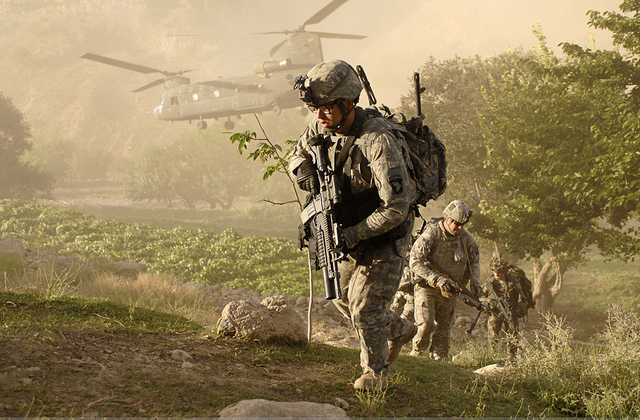 TD Events
America's Endless Wars
USC, Wallis Annenberg Hall, Room 106
Description
A spirited conversation among Truthdig Editor in Chief Robert Scheer, American anti-war activist, writer and former U.S. Marine Corps sergeant Ron Kovic, and Truthdig columnist and retired U.S. Army officer Danny Sjursen at USC after The Los Angeles Times Festival of Books on Sunday, April 14. The event is at 4:30 p.m. in Wallis Annenberg Hall, Room 106.
Scheer is a clinical professor of communication at USC, Kovic is a Vietnam War veteran whose autobiography "Born on the Fourth of July," is the basis of the movie of the same title, and Sjursen is a retired U.S. Army officer and former history instructor at West Point.
The discussion, titled "America's Endless Wars," will focus on the U.S. government's abiding investment in the war economy.
Truthdig looks forward to bringing together our supporters for this special occasion. Truthdig Co-Founder and Publisher Zuade Kaufman, the only female publisher of serious political news on the West Coast, will be attending, along with Executive Editor Kasia Anderson, Development Director Betsy Aleshire, and other members of the Truthdig team.
People
Robert Scheer
Maj. Danny Sjursen
Ron Kovic