Dec 22, 2014
Tunisia: Nationalist Candidate's Claimed Win in Presidential Poll Contested
The major political parties do fairly sophisticated exit polling in Tunisian elections now, and secular, nationalist warhorse Beji Caid Essebsi claimed a victory of some 52 or 53 percent on Sunday evening.
This post originally ran on Juan Cole's Web page.
The major political parties do fairly sophisticated exit polling in Tunisian elections now, and secular, nationalist warhorse Beji Caid Essebsi claimed a victory of some 52 or 53% on Sunday evening. His opponent, human rights activist and incumbent interim president, Moncef Marzouki, however, declined to concede. Formal results won't be out for a week.
The presidential election is in any case probably only of symbolic importance, since in the new constitution the president does not have all that much power. The prime minister will be much more important, and the government will be formed by Essebsi's party, The Call of Tunisia.
Essebsi, who was interim PM in spring-summer 2011, represents nationalists, secularists, middle class women, and some members of the old regime, although the latter don't exactly predominate in his party. He is backed by the powerful national labor union, the UGTT. Although Essebsi represents the Tunisian educated urban middle and upper classes, his opposition to the Muslim religious right endears him to labor, since the Muslim religious party, Renaissance or al-Nahda, on the whole favors the private sector and business. Some activists who participated in the 2011 Tunisian Revolution resent that Essebsi had served as speaker of parliament under deposed dictator Zine El Abidine Ben Ali, and that his party has some stalwarts of the latter's ruling party, the now-dissolved Rally for Constitutional Democracy (Arab dictators like the diction of democracy, just not the reality).
In fact, the practice of lustration or excluding people from politics or a public role because of membership in the old regime party, can cause a lot of trouble. In Iraq there was a lustration of the former Baathists. In Libya the same thing happened to those revolutionaries who had served in any capacity in the Gaddafi regime. Arguably, long-term and deep lustration created profound discontents among wealthy and powerful people, and led to violent politics. Tunisia has so far largely escaped that fate, precisely because it is less exclusionary. (Old regime figures guilty of crimes should be punished, but if not then not).
Renaissance declined to put a candidate up in the presidential elections, as a way of trying to reassure the militant secularists that they are not power hungry or trying to make a one-party coup. As it turned out, Renaissance /al-Nahda only got 69 seats in parliament, whereas the Call of Tunisia secured 81 and so is much closer to the 109 or so needed to form a government (i.e. 51% of 217).
Some Tunisians resent Marzouki for his willingness to go into coalition with the Muslim religious Right (Marzouki himself is a secular human rights activist). It seems likely that the Renaissance supporters voted for him, which is another reason that the nationalists oppose him. But he also attracted some support from revolutionary activists, who see Essebsi as a man of the old regime (a charge that is not entirely fair, since Essebsi was not in Ben Ali's circle and is much more identified with Tunisia's first post-independence president, Habib Bourguiba, a strong secularist.
So the real question is who will go into coalition with The Call of Tunisia party. The latter will get the prime minister position, but other parties that join his coalition will get cabinet seats.
The leader of the far left Popular Front, Hamma Hammami (16 seats), declined to support Marzouki, despite Hammami's suspicion of the old regime figure, Essebsi. He implied that the PF members should either decline to vote or should vote Essebsi.
If the UGTT labor union is rewarded by Essebsi for its support, and if the National Front and other parties of the Left go into coalition with the Call of Tunisia and get cabinet seats, the working people of Tunisia could get some representation in the government.
Tunisia's economy grew over 3% in 2014 but unemployment remains high, especially among educated youth, and there is desperate need for a lot of infrastructural improvement and foreign investment. The successful elections and democratic transition should help with that. But it is weird that Western governments don't do more for Tunisia, since it has taken the path they said they wanted for the whole region.
Related video:
Euronews: "Polls closed in landmark presidential election in Tunisia"
Related book (chapters on Tunisia):
The New Arabs: How the Millennial Generation is Changing the Middle East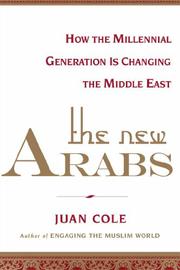 Wait, before you go…
If you're reading this, you probably already know that non-profit, independent journalism is under threat worldwide. Independent news sites are overshadowed by larger heavily funded mainstream media that inundate us with hype and noise that barely scratch the surface. We believe that our readers deserve to know the full story. Truthdig writers bravely dig beneath the headlines to give you thought-provoking, investigative reporting and analysis that tells you what's really happening and who's rolling up their sleeves to do something about it.
Like you, we believe a well-informed public that doesn't have blind faith in the status quo can help change the world. Your contribution of as little as $5 monthly or $35 annually will make you a groundbreaking member and lays the foundation of our work.
Support Truthdig