'The Inheritance of Trauma': A Poem Explores How Suffering Leaves a Mark on Future Generations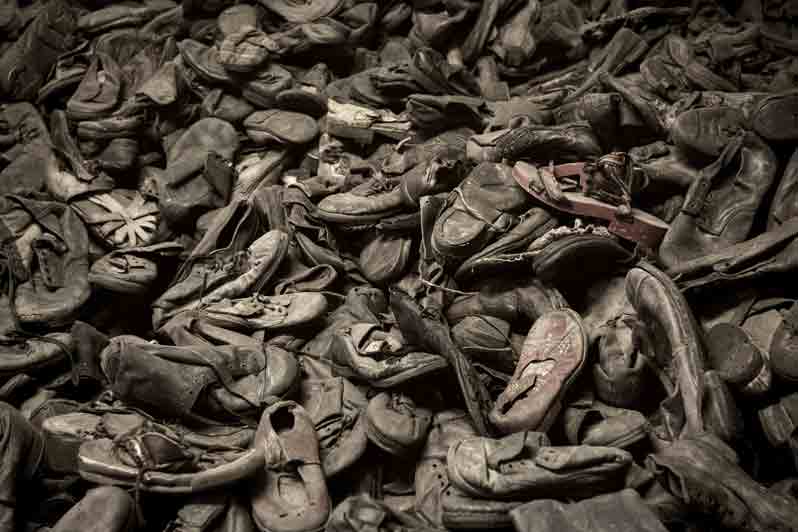 Based on a study that posits that the children of Holocaust survivors may inherit genes altered by their parents' trauma, Megan Collins' poem beautifully ponders how to live with the tragic fact that "blood remembers blood."
Megan Collins reads "The Inheritance of Trauma"
The Inheritance of Trauma
Megan Collins
If I could rewrite the code
that's settled as sediment
in the marrow of your bones,
you would never know the stench
of burning flesh, never instinctively
hold your breath against a breeze.
When you were a baby, your fingers
used to bleed, your skin so thin
the moon illuminated your skeleton.
I never wanted your body to echo
my own, never wanted your voice
to scrape in your throat
like footsteps dragging on gravel.
But still—you seek out your sleep
on the floor, count the grains of rice
on your plate, imagining each one
as a corpse. When you bathe,
I feel your fear through the door,
hear you thrashing as you drown
the bars of soap. What I didn't know
is that blood remembers blood,
and if I could drain yours
from your veins like water from a tub,
I would leave you dry and ghostless.
Megan Collins holds an MFA in creative writing from Boston University. She teaches creative writing at the Greater Hartford Academy of the Arts, as well as literature at Central Connecticut State University. She is also an editor for 3Elements Review. Her work has appeared in many journals, including Compose, Linebreak, Spillway, Rattle and Tinderbox Poetry Journal. Visit her website at www.megan-collins.com.
Truthdig will publish poems that offer insight into current events and sociopolitical themes relevant to today's world. From entries across the nation, Truthdig staff will select poems based on both their artistic qualities as well as the social issues they discuss. To read our guidelines and submit a poem for our consideration, click here.