Aug 8, 2012
Texas Executes Mentally Disabled Death Row Prisoner
A perversion of American literature helped the state of Texas make 54-year-old Marvin Wilson the second mentally disabled prisoner to be executed within its borders in three weeks.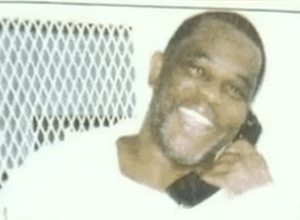 A perversion of American literature helped the state of Texas make 54-year-old Marvin Wilson the second mentally disabled prisoner to be executed within its borders in three weeks.
Wilson was sentenced to death for the killing of police informant Jerry Williams in 1992. Tests measured Wilson's IQ at 61 — nine points below the standard for competency — and ranked his mental capacity as that of a 6-year-old's. An expert neuropsychiatrist diagnosed him with "mild mental retardation." Wilson's lawyers argued that those facts should have saved him from execution under a 2002 Supreme Court ruling barring the death sentence for the mentally disabled.
Today's U.S. Supreme Court disagreed. Marvin's appeal was denied less than two hours before his injection was set to begin. The court said it was up to the states, rather than the federal government, to determine what qualifies as mental retardation.
Texas deviates widely from accepted psychological standards in its determination of the condition, World Socialist Web Site reports. The American Association on Intellectual and Developmental Disabilities said the state's standards are "based on false stereotypes about mental retardation that effectively exclude all but the most severely incapacitated."
Texas' Court of Criminal Appeals justified the use of those standards by referring to the childlike character of Lennie Small from the early 20th century American novel "Of Mice and Men" by John Steinbeck.
"Most Texas citizens might agree that Steinbeck's Lennie should, by virtue of his lack of reasoning ability and adaptive skills, be exempt" from execution, the court wrote, before going on to shift the issue from mental competence to morality, which is difficult to measure with the same precision.
"Is there a national or Texas consensus that all of those persons whom the mental health profession might diagnose as meeting the criteria for mental retardation are automatically less morally culpable than those who just barely miss meeting those criteria?" the court asked.
John Steinbeck's eldest son, Thomas Steinbeck, attacked the court's use of his father's work to defend execution of the mentally impaired.
— Posted by Alexander Reed Kelly.
World Socialist Web Site:

In a prepared statement, Thomas Steinbeck, son of the Pulitzer-Prize winning author, vigorously objected to the reference to the character from Steinbeck's novel as part of the argument justifying execution of the mentally disabled:

"On behalf of the family of John Steinbeck, I am deeply troubled by today's scheduled execution of Marvin Wilson, a Texas man with an I.Q. of 61. Prior to reading about Mr. Wilson's case, I had no idea that the great state of Texas would use a fictional character that my father created to make a point about human loyalty and dedication, i.e., Lennie Small from Of Mice and Men, as a benchmark to identify whether defendants with intellectual disability should live or die.

"My father was a highly gifted writer who won the Nobel prize for his ability to create art about the depth of the human experience and condition. His work was certainly not meant to be scientific, and the character of Lennie was never intended to be used to diagnose a medical condition like intellectual disability. I find the whole premise to be insulting, outrageous, ridiculous, and profoundly tragic. I am certain that if my father, John Steinbeck, were here, he would be deeply angry and ashamed to see his work used in this way."
WAIT, BEFORE YOU GO…
If you're reading this, you probably already know that non-profit, independent journalism is under threat worldwide. Independent news sites are overshadowed by larger heavily funded mainstream media that inundate us with hype and noise that barely scratch the surface. We believe that our readers deserve to know the full story. Truthdig writers bravely dig beneath the headlines to give you thought-provoking, investigative reporting and analysis that tells you what's really happening and who's rolling up their sleeves to do something about it.

Like you, we believe a well-informed public that doesn't have blind faith in the status quo can help change the world. Your contribution of as little as $5 monthly or $35 annually will make you a groundbreaking member and lays the foundation of our work.
SUPPORT TRUTHDIG