Aug 4, 2012
Senator Moves to Rein In Warrantless Spying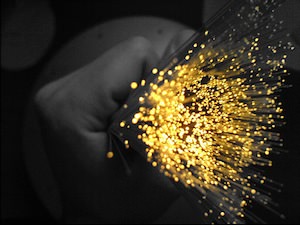 A bill put forward by Sen. Jeff Merkley, D-Ore., proposes to slap some limits on the U.S. government's collecting of information on Americans under its warrantless electronic spying program and forfeit access to information gathered if the courts that oversee such surveillance reject a spying request.
"Keeping Americans safe versus protecting Americans' privacy is a false choice," Merkley said. "We have a moral and constitutional duty to do both."
— Posted by Alexander Reed Kelly.
Wired's Threat Level:

Among other things, Merkley's proposal seeks to amend a section that generally requires the Foreign Intelligence Surveillance Act Court to rubber-stamp terror-related electronic surveillance requests that ensnare Americans' communications. The government does not have to identify the target or facility to be monitored. It can begin surveillance a week before making the request, and the surveillance can continue during the appeals process if, in a rare case, the secret FISA court rejects the surveillance application. The court's rulings are not public.

Under Merkley's "Protect America's Privacy Act," if the secret FISA court rejects a spying request, the government "must immediately stop the information acquisition and that any information collected from Americans may not be used in legal proceeding." What's more, if data is collected on Americans, it cannot be accessed without a standard, probable-cause warrant.
Wait, before you go…
If you're reading this, you probably already know that non-profit, independent journalism is under threat worldwide. Independent news sites are overshadowed by larger heavily funded mainstream media that inundate us with hype and noise that barely scratch the surface.  We believe that our readers deserve to know the full story. Truthdig writers bravely dig beneath the headlines to give you thought-provoking, investigative reporting and analysis that tells you what's really happening and who's rolling up their sleeves to do something about it.
Like you, we believe a well-informed public that doesn't have blind faith in the status quo can help change the world. Your contribution of as little as $5 monthly or $35 annually will make you a groundbreaking member and lays the foundation of our work.
Support Truthdig