Jan 22, 2013
School's Supposed Advice for 13-Year-Old Bully Victim: Get a Breast Reduction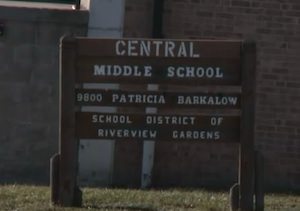 A mother who said she was told to get her sixth-grade daughter a breast reduction to combat her being bullied is understandably outraged.
Tammy Jackson says she phoned the school district to tell officials her 13-year-old daughter, Gabrielle, was being harassed by other students because of her large breasts. Jackson claims the person she spoke with gave the following advice regarding the middle school student: "The lady on the phone said they could transfer my daughter and said her boobs were so large she will always get teased. And the only suggestion she had for me is to have my daughter get a breast reduction."
Clive Coleman, superintendent of Riverview Gardens School District, says the incident is being investigated. "But to be honest with you, I think it's maybe a product of miscommunication," he said.
New York Daily News:

Bullies at Central Middle School in Moline Acres, near St. Louis, make lewd and insensitive comments about Gabrielle's large breasts, her mother claimed.

Jackson expected the school to look into the issue and tell the suspects to stop humiliating the sixth-grade girl. Instead, Jackson said the blame was placed unfairly on Gabrielle, the victim, rather than the bullies.

…Jackson worries greatly that bullying early on in life can adversely affect that person for the rest of his or her life. She thinks that adults need to take a more active role in having open discussions with children about these issues.
Wait, before you go…
If you're reading this, you probably already know that non-profit, independent journalism is under threat worldwide. Independent news sites are overshadowed by larger heavily funded mainstream media that inundate us with hype and noise that barely scratch the surface.  We believe that our readers deserve to know the full story. Truthdig writers bravely dig beneath the headlines to give you thought-provoking, investigative reporting and analysis that tells you what's really happening and who's rolling up their sleeves to do something about it.
Like you, we believe a well-informed public that doesn't have blind faith in the status quo can help change the world. Your contribution of as little as $5 monthly or $35 annually will make you a groundbreaking member and lays the foundation of our work.
Support Truthdig