Aug 30, 2017
New York Times Faces Backlash Over MTV Awards Editorial
Critics chime in on social media in response to an op-ed titled "Three Cheers for Cultural Appropriation."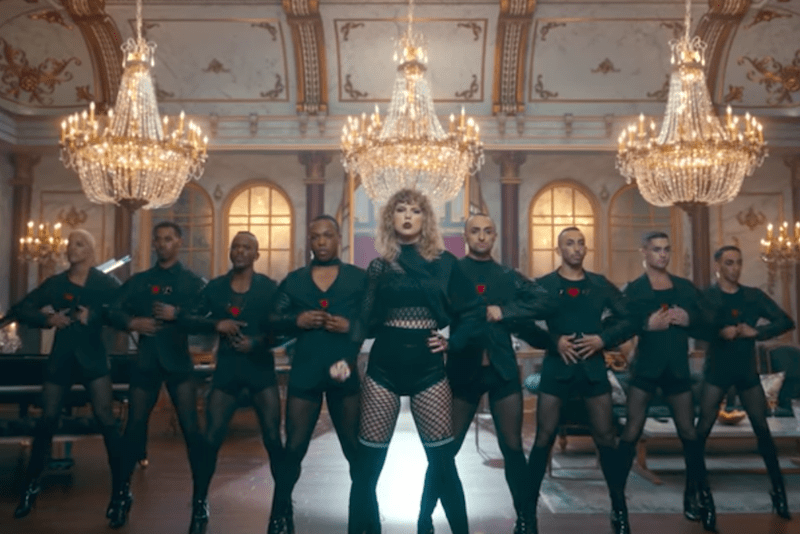 A New York Times editorial published Wednesday is prompting intense backlash online for endorsing cultural appropriation, broadly defined as the practice of using "certain elements from another culture without the consent of people who belong to that culture."
"Three Cheers for Cultural Appropriation," written by Times contributor Bari Weiss, meditates on the displays of cultural appropriation at the MTV Video Music Awards on Sunday. Weiss argues that borrowing from other cultures is "not only what makes American culture so rich, but it is also a big part of the reason America is so successful."
"None of this means that all cultural appropriation should be cheered: Sometimes it's just in plain old bad taste," Weiss concludes. "But so long as the impulse is one of homage and not derision, we should encourage borrowing. Culture should be shared, not hoarded."
Her argument—which has been made before— quickly sparked online backlash. Writing for The Muse, Rich Juzwiak breaks down why Weiss's column misses the mark:
It's a common pitfall of white people to think they were born into a world where all things are generally equal with capitalism sorting out whatever's left to be done there; where all behavior can be judged on a single moral scale regardless of who's doing what; where it's possible to just move on from the past because we're in the present, damn it. …

You can't parse out the cultural blending that, in Weiss's words, "makes American culture so rich, but it is also a big part of the reason America is so successful" from the theft that America, here specifically American pop culture, was founded on. The blending, in fact, has a history of being forced by whites in power. And so people take to their computers and their college seminars and their private conversations and they try to work this out because as long as there are people like Weiss steamrolling nuance and reading history selectively, that's all most of us who actually care about this stuff can do.
Numerous others chimed in on Twitter, explaining why Weiss's piece is flawed:
not a single one of these things is an instance of cultural appropriation pic.twitter.com/2NeSIBWzVw

— Nathan Goldman (@nathangoldman) August 30, 2017
Yet another rambling op-ed that doesn't understand the difference between cultural change, migration, syncretism, etc. and appropriation. https://t.co/ehCcYFfapE

— Michael (@OmanReagan) August 30, 2017
Note: When discussing *positives* abt cultural appropriation, it's probably better not to use slave-era terrorist methods as a metaphor.

— G O L D I E. (@goldietaylor) August 30, 2017
This article is exactly what you expect it to be: Clueless as hell. https://t.co/y4aLJVXPlL

— San (@sansdn) August 30, 2017
A white woman, in favor of cultural appropriation????! pic.twitter.com/NTNx4XEkHu

— ?//MANTRA///?? (@SailorCoon_) August 30, 2017
It is important to note that Weiss is a white woman, and modern conversations about cultural appropriation explain why white people should not have a say in deciding what constitutes appropriation.
"A deeper understanding of cultural appropriation also refers to a particular power dynamic in which members of a dominant culture take elements from a culture of people who have been systematically oppressed by that dominant group," writes Maisha Z. Johnson for Everyday Feminism.  "For many people, barriers like classism, racism, and xenophobia mean they don't have the right look, language, or position of privilege to earn income with their culturally specific tools—and yet oftentimes, white people can turn those same culturally specific tools into profit, thereby hurting the community they're borrowing from."
Johnson delves in to many of the examples of cultural appropriation that Weiss brushes off in her article without analysis. For example, for Weiss, as a white woman, the stigma attached to yoga and hoop earrings is nothing more than a bothersome, perhaps even humorous, example of the overly sensitive "strident left."
But as Johnson explains, minorities experience very real economic and political damages when white women appropriate these practices and styles.
"You know who's not benefiting from the commercialization of yoga like middle class white women are? The South Asian people for whom yoga has a deep cultural and religious significance," Johnson writes. And black fashion, like the hoop earrings Weiss mentions, has a racist workplace history and has allowed white-led fashion movements to profit from styles it has stolen.
The MTV Video Music Awards did renew the conversation about cultural appropriation, as Weiss explains in her piece. Many condemned rapper Kendrick Lamar for appropriating Asian culture in his performance Sunday (although others argue that there is a strong link between the black power movement and Asian martial arts). Katy Perry received intense criticism for "snatching" off her own wig during the awards show—a move many considered appropriation.
Most notably, however, Taylor Swift was ridiculed on social media for the music video for her new song, "Look What You Made Me Do," which premiered during the show. Many remarked that the video blatantly copied imagery from Beyoncé's visual album "Lemonade."
This is not the first time Weiss has faced backlash for an op-ed in The New York Times—as Juzwiak notes, Weiss recently wrote that activist Linda Sarsour, organizer of the Women's March on Washington in January, held "alarming ideas" and "disturbing views."
In fact, The New York Times editorial section as a whole has been in the spotlight in recent months, with many observers noting that the publication is promoting startlingly conservative and militaristic ideas:
If you're still giving the New York Times your money, I have one question: Why? pic.twitter.com/x5r1qFA0hD

— jordan ?? (@JordanUhl) August 30, 2017
i can't believe there are people delusional enough to believe the new york times op-ed page is a representative cross-section of worldviews

— Bill Humphrey in MA (@BillHumphreyMA) August 30, 2017
im calling for a total and complete shutdown of the new york times op-ed page, until we can figure out what the hell is going on pic.twitter.com/fbQdtPLRXy

— sean. (@SeanMcElwee) August 30, 2017
Here's how the New York Times treats their alleged sources: pic.twitter.com/ZoPoASklhh

— WikiLeaks Task Force (@WLTaskForce) August 30, 2017
New York Times printing an ad for war profiteering from the murderous founder of Blackwater is 2017 in a nutshell. https://t.co/9z76lNFZZm

— Jeremy McLellan (@JeremyMcLellan) August 30, 2017
Wait, before you go…
If you're reading this, you probably already know that non-profit, independent journalism is under threat worldwide. Independent news sites are overshadowed by larger heavily funded mainstream media that inundate us with hype and noise that barely scratch the surface. We believe that our readers deserve to know the full story. Truthdig writers bravely dig beneath the headlines to give you thought-provoking, investigative reporting and analysis that tells you what's really happening and who's rolling up their sleeves to do something about it.
Like you, we believe a well-informed public that doesn't have blind faith in the status quo can help change the world. Your contribution of as little as $5 monthly or $35 annually will make you a groundbreaking member and lays the foundation of our work.
Support Truthdig