Judge Rules Edward Nero Not Guilty in Freddie Gray Case, but Social Media Disagrees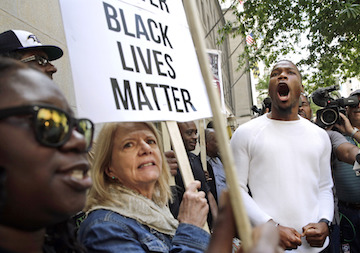 A judge has found Officer Edward Nero not guilty on all charges in the Freddie Gray case on Monday, but many on social media disagreed with the verdict.
Nero was one of six Baltimore police officers charged in the 2015 arrest and death of Gray. Nero was accused of assault, misconduct in office and reckless endangerment.
Twitter users from diverse backgrounds condemned the American justice system with the trending hashtag #NeroTrial. They remembered Gray, whose death led to riots in Baltimore, by using the hashtag #FreddieGray.
The "not guilty" verdict is also a reminder that the criminal justice system is not designed to yield justice for dead black bodies.

— Marc Lamont Hill (@marclamonthill) May 23, 2016
#FreddieGray was a human being. A human being who deserves compassion.
Who deserves NOT to be dead.

— Benjamin YoungSavage (@benjancewicz) May 23, 2016
historically black life in a society ruled by white supremacy has never mattered. 400+ years later we are reminded of that fact #FreddieGray

— Mr. It Is Our Duty (@Mr_ItIsOurDuty) May 23, 2016
I hope we remember that #FreddieGray didn't commit a crime–that he ran from people who he knew could hurt him and not be held accountable.

— Clint Smith (@ClintSmithIII) May 23, 2016
White privilege: being able to come up with virtually every reason under the sun for #FreddieGray to die. #BaltimoreUprising

— Jason Chesnut (@crazypastor) May 23, 2016
Again, one can support police officers and support police reforms. Life isn't binary. #FreddieGray

— sfpelosi (@sfpelosi) May 23, 2016
Twitter has proven to be a powerful tool to give voice to dissent. Time will tell if any of the protest leads to substantive changes in police work and community relations.
Contributor
Originally from California, Clara Romeo graduated with honors from Howard University in Washington, D.C. Her main interest is journalism and she was the editor of Sterling Notes, a literary publication of the…