Apr 16, 2014
Five Ways Nevada Rancher Militia Resembles Pakistan's Taliban
This post originally ran on Juan Cole's Web page.
1. Federal versus local control of land
Pakistan The Federally Administered Tribal Area (FATA) of Pakistan is ruled directly from the capital, Islamabad, rather than having an elected provincial government or legislature. The local tribes such as Mehsud, from which the Taliban are recruited, want more local autonomy.
Nevada The Federal government owns 87% of the land in Nevada and rules on land use there. Some local ranchers, such as Cliven Bundy, want local, state and county control over this land instead.
2. Conflicts over Resources
Pakistan: Local tribes in the FATA region often clash over resources such as access to irrigated land, and the Federal government has intervened: "the government would not allow any group or tribe to take arbitrary actions in the Federally Administered Tribal Areas (Fata)"
Nevada : Cliven Bundy is grazing his cattle on Federal land in order to take advantage of its pasturage (a sort of water resource) but has come into conflict with Bureau of Land Management officials.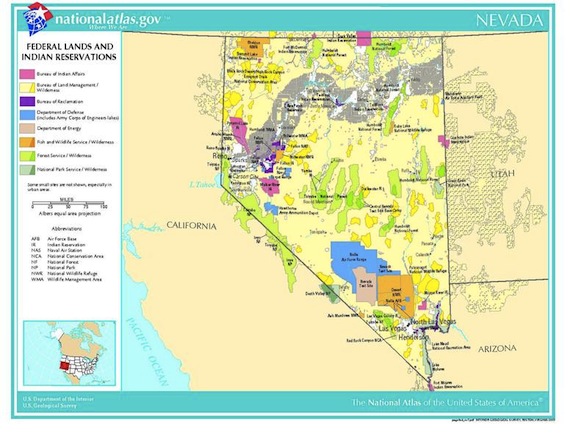 3. Rejection of Federal authority
Pakistan The Taliban of Northern Waziristan in FATA have their own local Emirate, rejecting the Federal government.
Nevada Cliven Bundy and the Militia movement that supports him reject Federal ownership of land in Nevada, and only recognize the Nevada government.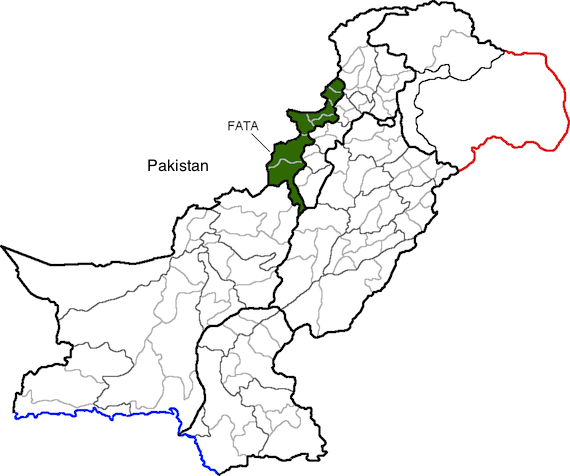 4. Taking up Arms
Pakistan: Local clans in FATA have taken up arms against Federal forces where the latter have tried to assert themselves there.
Nevada When Federal officers of the Bureau of Land Management attempted to confiscate some of Bundy's cattle because of non-payment of grazing fees, he and his 1000 militia supporters brandished guns at the scene, threatening violence.
5. Resistance to taxes
Pakistan : Although FATA residents are exempted from Federal income tax, the government is imposing retail and other taxes on them, as with a tax on cell phones. They reject paying this phone tax to the Federal government.
Nevada Bundy refuses to pay a grazing fee to the Federal government.
That Sean Hannity and other far right wing pundits are supporting the regional militiamen and their mooching hero rather than the US government gives you an idea what side they'd be on if they were in Pakistan…
Wait, before you go…
If you're reading this, you probably already know that non-profit, independent journalism is under threat worldwide. Independent news sites are overshadowed by larger heavily funded mainstream media that inundate us with hype and noise that barely scratch the surface.  We believe that our readers deserve to know the full story. Truthdig writers bravely dig beneath the headlines to give you thought-provoking, investigative reporting and analysis that tells you what's really happening and who's rolling up their sleeves to do something about it.
Like you, we believe a well-informed public that doesn't have blind faith in the status quo can help change the world. Your contribution of as little as $5 monthly or $35 annually will make you a groundbreaking member and lays the foundation of our work.
Support Truthdig