Oct 3, 2012
Documentary Claims Obama's Mother Was a 'Porn Star'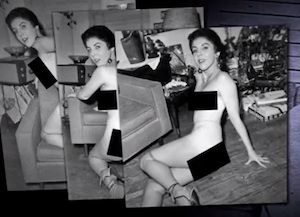 Update: The video from "The Young Turks" segment has been removed from YouTube.
Just when you thought you had heard the craziest Obama conspiracy theory out there, another one magically springs up and challenges to take its place.
According to Current TV's "The Young Turks," a new pseudo-documentary is waging a smear campaign against President Obama's mother, making the outlandish claim that she was once a porn star. But wait, it gets better: The documentary also alleges she was photographed in the nude while she was pregnant with the future president — and there are pictures to prove it.
"Dreams From My Real Father," which is reportedly being mailed out to 1 million voters in swing states across the U.S., also claims that Obama's actual father was an American-born communist poet who indoctrinated his son with Marxist teachings at a young age.
Matt Drudge, get your siren ready!
— Posted by Tracy Bloom.
Wait, before you go…
If you're reading this, you probably already know that non-profit, independent journalism is under threat worldwide. Independent news sites are overshadowed by larger heavily funded mainstream media that inundate us with hype and noise that barely scratch the surface.  We believe that our readers deserve to know the full story. Truthdig writers bravely dig beneath the headlines to give you thought-provoking, investigative reporting and analysis that tells you what's really happening and who's rolling up their sleeves to do something about it.
Like you, we believe a well-informed public that doesn't have blind faith in the status quo can help change the world. Your contribution of as little as $5 monthly or $35 annually will make you a groundbreaking member and lays the foundation of our work.
Support Truthdig