Race Inequality in America by Graph, From Crime Sentencing to Income
Posted on Feb 17, 2014
By Juan Cole
This post originally ran on Juan Cole's Web page.
Most death sentences are handed out for killing white people, even though African-Americans make up 50% of murder victims (they are only 12% of the population).
So if an African-American male had fired ten shots into the SUV of some white suburban kids playing their music too loud, killing one of them, I think we all know there would have been a murder conviction and almost certainly a death penalty imposed.
In case of conviction for murder, African-Americans are 38% more likely to be handed the death penalty than members of other racial groupings.
88% of African-Americans in a 2013 Pew poll said that there was "a lot" (46%) or "some" (42% ) discrimination against them.
Only 57% of whites agreed, and only 16% of whites said there is "a lot" of discrimination against African-Americans: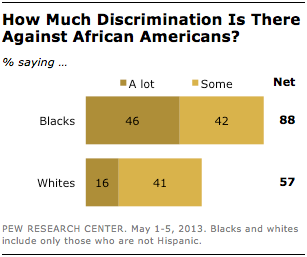 Average household net worth of whites: $110,000.
Average household net worth of African-Americans: $5000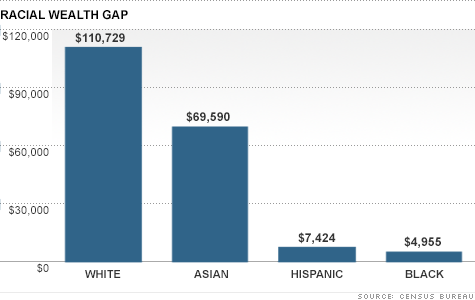 The wealth gap between white and African-American families tripled between 1980 and 2009, according to the Century Foundation: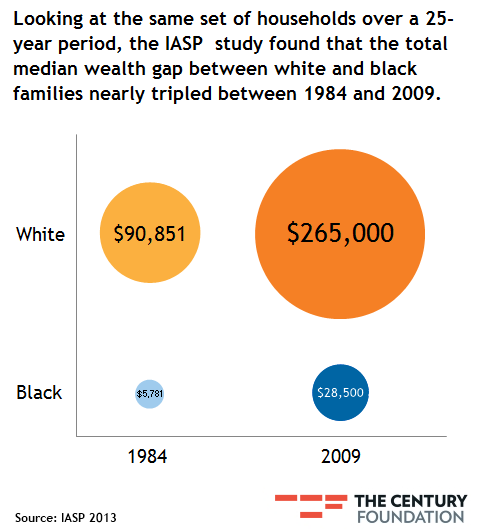 1 in every 15 African American men are incarcerated in comparison to 1 in every 106 white men
Previous item: Dear GOP: Top 5 Biblical Marriage Moments Far Worse Than Gay Marriage
Next item: An Idea Conservatives Should Love
New and Improved Comments
If you have trouble leaving a comment, review this help page. Still having problems? Let us know. If you find yourself moderated, take a moment to review our comment policy.